The Grand Tezos Donation Scam?
+ + + U P D A T E + + + As hinted at by this article, the internal Tezos power struggle leads to a full-blown legal battle: a lawsuit seeking class action status has been filed in California against the founders and promoters of the embattled Tezos blockchain project. Details here. And now the founders demand to use ICO funds to pay for their legal fees. What a mess.
You remember the record groundbreaking Tezos fundraiser, or "donation" as it was called. The non-profit foundation with its headquarters in Zug, Switzerland, the self-proclaimed Crypto Valley, this summer collected $232 million in fundraising by hopeful investors. Nearly a quarter million dollars, that's a lot of money. Now the writing is on the wall that the grand Tezos project could go down in history as a gigantic failed ICO (initial coin offering).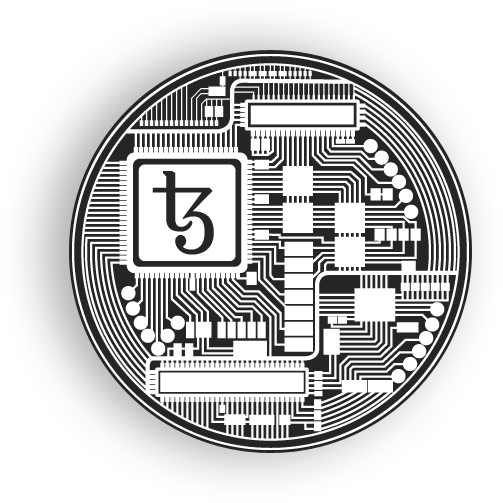 Well, it's not an ICO to begin with. The Tezos creators were always careful enough to say the "donations" shouldn't be viewed as an investment, but as a, well, donation to a non-profit organization. Instead of making promised good use of the donations the initiators of Tezos are already fighting with each other, and it may well tear down the whole noble project.
In an interview mid-October with the Wall Street Journal, Tezos co-founder Kathleen Breitman said that money sent to Tezos shouldn't be viewed as an investment. Instead, Breitman described it as a contribution or donation to a non-profit network, with the tokens given in return more like a souvenir than a stock certificate. She said that the tokens carried no promises of profit-sharing, dividends or an equity stake:
I was very unpopular for saying it's not an investment. (People) don't want to hear that. They want a story that you're going to get rich quick.
Umm. Fair enough. But it's obvious they're hiding behind disclaimers to pretend that ICOs are not in fact securities.
Tezos told its investors that their investments were actually a "non-refundable donation," rather than, y'know, an investment that might be governed by and subject to the various rules and laws associated with investments. The terms and conditions consistently and painstakingly refer to "contributions."
As a Tezos donor I wouldn't be too happy to hear Mrs. Breitman. No investment what?! The "donation" aspect sure was communicated clearly during the fundraiser, but everyone simply expected to get the appropriate share of tokens relative to the size of the "investment." Was it that easy to get a quarter million dollars, without promising anything in return?!
In the case of Tezos, the tokens won't be distributed until the network goes live. If the network ever goes live. Lawyers — and authorities probably as well — are circling over the Tezos dispute. Tezos has admitted that it will have no product until February 2018 at the earliest, raising questions about the use of the ICO proceeds.
Writes the Financial Times:
Delays and infighting at a venture which raised $232m in one of the largest "initial coin offerings" to date has raised concerns that the experimental financing mechanism could attract a swift crackdown by regulators.
At the heart of the conflict is the simple question who actually runs Tezos. The offering documents said the new tokens were to be controlled by the non-profit Tezos Foundation. It was registered in Switzerland and run by a digital-payments executive picked by Tezos co-founders Kathleen and her husband Arthur Breitman, Johann Gevers. And the Breitmans don't want Gevers any longer on the foundation's board. They want him out.
The Breitmans said Gevers had sought to pocket a bonus from the ICO proceeds, whose value had swollen to as much as $400 million because of a rise in the value of Bitcoin, and then lied about it to his foundation colleagues.
Gevers denies the allegations and speaks of an "illegal coup":
As Arthur has done to others before me, this is attempted character assassination. It's a laundry list of misleading statements and outright lies. [Arthur and Kathleen] are attempting an illegal coup. Attempt to control the Foundation as if it were their own private entity… by bypassing the foundation's legal structure and interfering with management and operations."
Mrs. Breitman specified the accusations. She said Gevers tried to pressure the other two foundation members, Diego Ponz and Guido Schmitz-Krummacher, into a bonus worth $1.5 million at the time based on the Tezzie's valuation, but misrepresented this as being worth only $300,000.
Gevers counters these allegations, saying he brought "many millions of dollars in further contributions" to Tezos from his network, including ultra-high net worth individuals. Gevers enjoys sole signatory authority over the foundation, not uncommon given his role as Tezos head.
The Tezos foundation can dump Gevers and oust from the board if it follows procedure, but it is unclear whether Ponz and Schmitz-Krummacher, who have remained silent so far, want to do so.
Meanwhile Tezos and the monies of countless hopeful "donors" are stuck.
It is unlikely that U.S. investors will be able to challenge Tezos in a class action lawsuit because U.S. investors were explicitly not allowed to invest in Tezos to begin with, and even if they had, investment in Tezos was described as a donation, which remains outside of the SEC's jurisdiction.
Gevers for his part has officially appealed to Swiss federal inspectors and requested "the supervisor to intervene, if necessary, to protect the interests of the Tezos ICO participants."
Or… a setup from the start?
The terms and conditions consistently and painstakingly refer to contributions, but apparently the message didn't reach its main venture capital backer, Tim Draper:
Draper told Reuters that cryptocurrencies are commodities like pork bellies, and characterized acquiring Tezzies as a purchase rather than a donation. Asked this month how much he donated during the Tezos fundraiser, he replied via email:
You mean how much I bought? A lot.
To be continued.