RippleNet / Interledger Getting Traction Across Asia
In a way, Thailand is leading fintech innovation in Asia – and things move fast.
It's not just Thai bank Siam Commercial pushing ahead with Ripple.
We already know about Japan's Mitsubishi Corporation, Thai-Japanese Krungsri and U.S. Standard Chartered piloting payments from Thailand to Singapore on RippleNet.
Krungsri meanwhile, the Thai subsidiary of Japanese financial giant MUFG, seems quite enthusiastic about RippleNet's potential and announces:
Leading the Thai Financial Innovation

Krungsri Blockchain Interledger is one of the first innovations in international money transfer to change the financial world. Krungsri is one of the first banks in Thailand to offer the service. This is for business customers.
Says the Thai text, translated:
What will you get when you have cooperation between Thailand and Japan.

The intention to overcome obstacles is easier. The intention leads to innovation.

Stability gives more confidence.

Today, Krungsri joins with MUFG, the world-class financial institution from Japan.

Combining Krungsri's expertise with MUFG, we take you to the true leadership.

Krungsri and MUFG, the world in your hand.
The Ripple network is growing – we might near the tipping point of the so-called "network effect."
Of course this Asia strategy has all been outlined by the SBI quarterly financial reports. Nice to see that the strategy is moving forward as planned.
MUFG is no less than Japan's largest and the world's eighth largest bank with offices in more than 40 countries. What's more, MUFG also just announced Ripple cross-border remittances between Japan and Brazil…
Some noteworthy Ripple mentions as well in this October 2018 Krungsri / Bank of Ayudhaya financial report (Bank of Ayudhaya is a second Thai subsidiary bank of MUFG):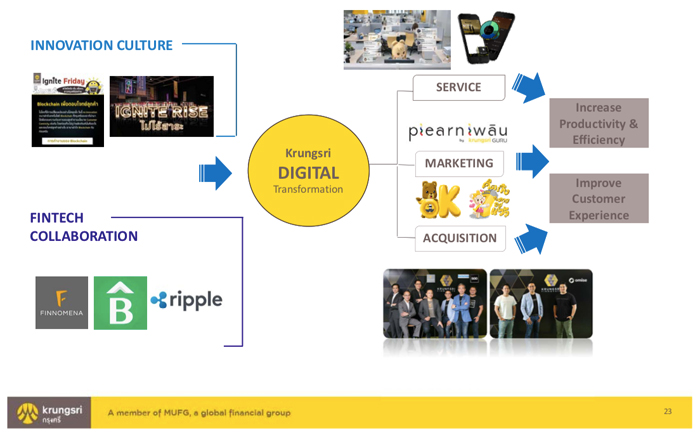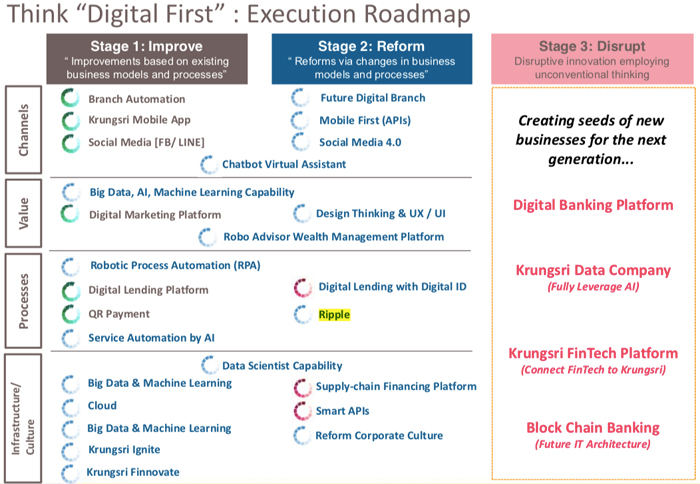 Krungsri is Thailand's second largest commercial bank, Siam Commercial the country's third and Bank of Ayudhaya the country's fifth largest bank.